A History of Family
As told by David Rubin
My Grandfather Louis Rubin came to this country around 1908, escaping from Poland/Russia to avoid conscription in the Russian army. He did not speak a word of English, and in fact met my Grandmother by taking English lessons in Albany. He did not wish to follow in his fathers footsteps as a butcher, and so began his career in the construction industry. He had apprenticed as a carpenter, and eventually started his own business in 1912.
He was a quiet and humble man, but became very well read and studied hard to learn the language and the business. He developed an excellent reputation in Albany as a very reliable, high quality builder.  However, when the Depression hit, he had trouble finding work, and so joined in a partnership with the Sano brothers, creating Sano-Rubin Construction.
My Father Don joined his father's company in 1947 after service in WWII and two degrees from RPI. He built the company and its reputation throughout the Capital Region community with growing involvement in building schools, university buildings, and hospitals. My career progression and first immersion into the industry was in high school. I spent my summers working in the office and later in the field as a laborer. My formal education continued in engineering, economics and management at Brown and MIT Sloan.  I embarked on a path to grow the company and modernize its systems – such that by the time I took over in 1986 as President from my father, we doubled in size by volume of work and staff. The consistent core that I "inherited" in taking over the business at that time was one of quiet reliability and great technical skill. We knew what our team was capable of and pursued Clients who shared our hard working values.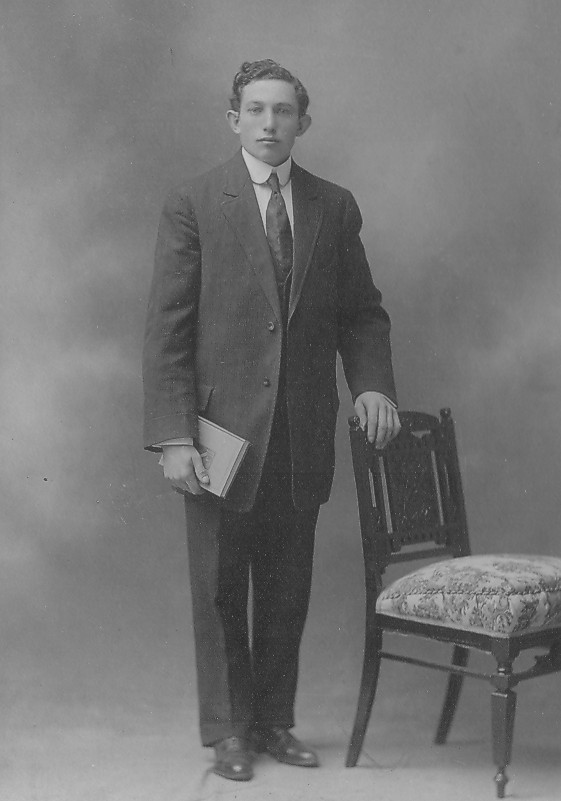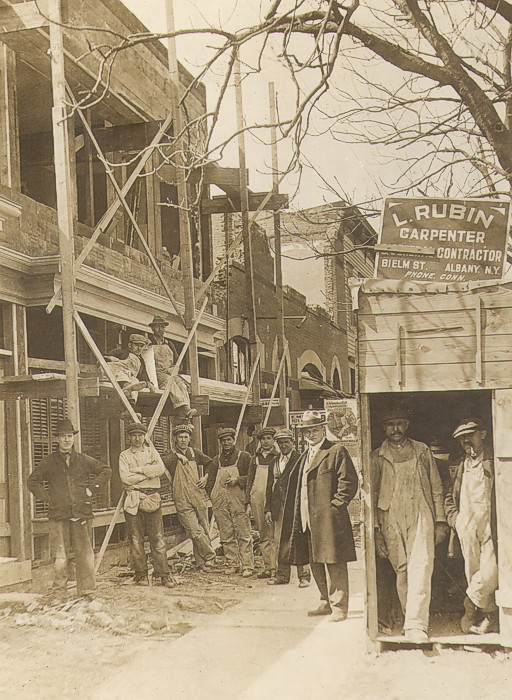 We learned from my father the need to "give back" to the community, both in the way the Company performed for many non-profit clients and by giving our time to serve on non-profit boards.  Throughout my time, I have taken on leadership positions in our local contracting associations which have familiarized me with the local market competitors, labor negotiations and relations.  I have served on the Board with our state wide GC group (AGC NYS) which gave me further exposure to industry relations, legislative issues and advocacy, and liaisons with Architects, Subcontractors, and State building agencies statewide.  I have served as President of these groups in terms through the 1990's and 2000's, as well as serving on the national AGC board and numerous national and regional committees. I will treasure all of these experiences, as they have aided in my personal and professional growth as an industry expert.
We recently celebrated our 100th anniversary of the company's founding in 2012, and in 2014 we transitioned leadership and ownership of the company to our fourth generation- my cousin Dave Hollander, as President/CEO.
Looking Back
Looking back over 105 years and the immense geopolitical, macroeconomic, and social events that have changed the construction landscape constantly, I ask "What did it take to survive as a construction company, no, to thrive as an organization, and to evolve and adapt to all of the technological and market changes in our region ?"  Imagine the resilience, tenacity, and bravery of a 22 year old immigrant to establish his name and company; creating an incredible degree of trust with client/owners, employees, and designers who were willing to entrust the building of their asset to his company. 
With each generation of our company history, there has been a passing of philosophy and the importance of the "team approach".  I've seen it with my own eyes how the team dynamic can literally accomplish the unthinkable in construction, and often in impossible timeframes. I've learned that if you fully commit to a thirst for learning, the construction process will energize you and your team with constant challenges, testing how you react to adversity.
"Oftentimes, a door will open in front of you – you can not be afraid to walk through it. Take advantage of the opportunities placed before you and you will naturally find compatible partners to help them reach their goals."
Looking Forward
We have had the privilege of working with many of the greatest leaders in the Capital Region – leaders of Health Care Institutions, Universities, School Districts, Community Cultural organizations, State building agencies, and Development firms. By watching their leadership and adaptability, we have learned how to empower everyone in our organization to be a leader at their level and be committed to producing the best possible result for our Client.
Every day and in every project, stories emerge from the challenges of the building process and the team dynamic.  There are many "lessons learned" to relate, many of which were told to me by my father and previous generations. My job is to tell the stories that exhibit the "stick-to-itiveness" attitude in tough situations that we succeeded in, and how we honored our commitments always. That 100% reliability is absolutely key for a potential client to realize why we are the best choice, and the best insurance policy they could ever buy.