One Step Closer to Getting Started on Construction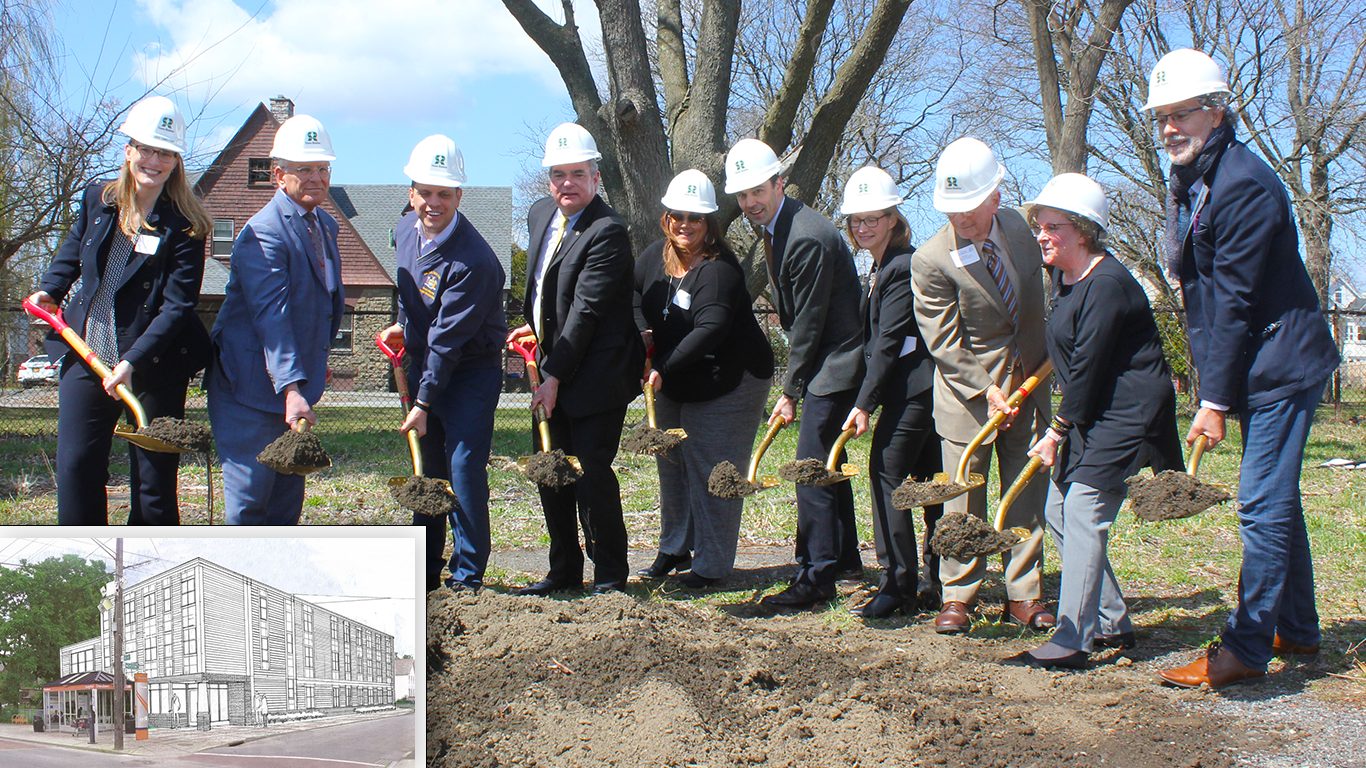 With the groundbreaking ceremony on April 12th on State Street in Schenectady, Cara House – a nearly 24,000 square foot supported living facility – is one step closer to providing a much-needed place serving the citizens of Electric City. This project has been in development for several years, and in our role as Construction Manager, we've helped guide the process forward in cooperation with many other stakeholders, both from the state of New York through the Office of Temporary and Disability Assistance & HHAP, Schenectady County, the City of Schenectady, engineering and architectural firms and various charitable foundations.
Although the period between project conceptualization and shovels in the ground on this project is significantly longer than most of our projects, it's evidence of our dedication to the client, the cause and the collaborative process which is essential on projects of this scale which requires not only unique know-how from our team, but all the other stakeholders as well. It's part of our approach to each and every project: Utilizing an integrated and collaboration approach, we plan, analyze and benchmark each project phase to identify, manage and mitigate risks before construction begins.
With any luck, we'll be scheduling a ribbon cutting in 2023 and the team from Bethesda House will expand their dedication to the community by serving the community at the beautifully built Cara House!